Florida's Major Agricultural Pests
University of Florida Entomology and Nematology Department personnel identified a number of arthropod pests that can severely damage agricultural crops, ornamental plants, turf, fruiting plants and trees.  The ability to rapidly identify the pests or damage can help prevent costly or aesthetic losses to crops and landscaping.   IPM Florida produced a photographic presentation of these arthropods and their damage signs to aid:  extension agents, farmers, nursery growers, crop consultants and Plant Medicine practitioners as well as home-owners to quickly identify the pests.
The entire presentation or partial presentations can be downloaded.  Partial presentations are grouped by both the plants they impact and by arthropod taxonomic orders, i.e. moths (Lepidoptera), beetles (Coleoptera), thrips (Thysanoptera), etc.
Presentations
* We are currently experienceing problems downloading these files on some computers. We hope to have this fixed in the near future. If you are having problems downloading, please check back soon. -Webmaster4/22/10

View the whole Presentation - (ppsx 28.5 MB)
Taxonomic orders

Beetle Pests (Coleoptera) - (ppsx 2.6 MB)

Fly Pests (Diptera) - (ppsx 4.1 MB)


Ant (Hymenoptera) and Moth/Butterfly Pests (Lepidoptera) - (ppsx 10.6 MB)


Grasshopper (Orthoptera), Thrips (Thysanoptera) and Mites (Acari) Pests - ppsx 4.2 MB)




True bug Pests (Hemiptera) - (ppsx 7.5 MB)


Presentation by Crop or Non-Crop Commodity

Florida Agricultural Pests of Fruit - (ppsx 8.19 MB)

Florida Agriculture Pests of Vegetables - (ppsx 14.1 MB)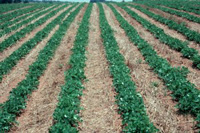 Florida Agricultural Pests of Field Crops - (6.84 MB)

Florida Agricultural Pests of Ornamentals - (ppsx 11.7 MB)

Florida Agricultural Pests of Trees - (ppsx 4.78 MB)

Florida Agriculture Pests of Turf - (1.88 MB)